Meridian Series Products
A complete and proven software solution for Government RFP response and proposal generation.

Meridian
RFP Analysis
Provides quick and accurate results regardless of RFP complexity. It allows you to move forward in the response process with confidence and assurance that requirements are identified, quantified and fulfilled in your proposal response.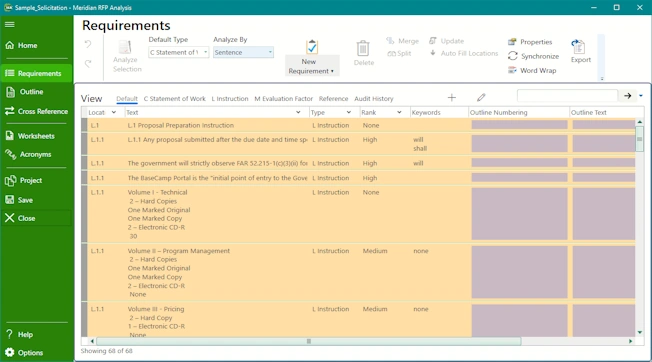 Deliver Winning Proposals
Make proposal management easy with the right tools for responding to complex government RFPs.
Learn more
Meridian Teams
Proposal Center
Successful proposals are based on close coordination and teamwork. Meridian provides the ideal framework to develop and maintain a culture of cooperation, openness and shared objectives for all your stakeholders in the business of winning more business!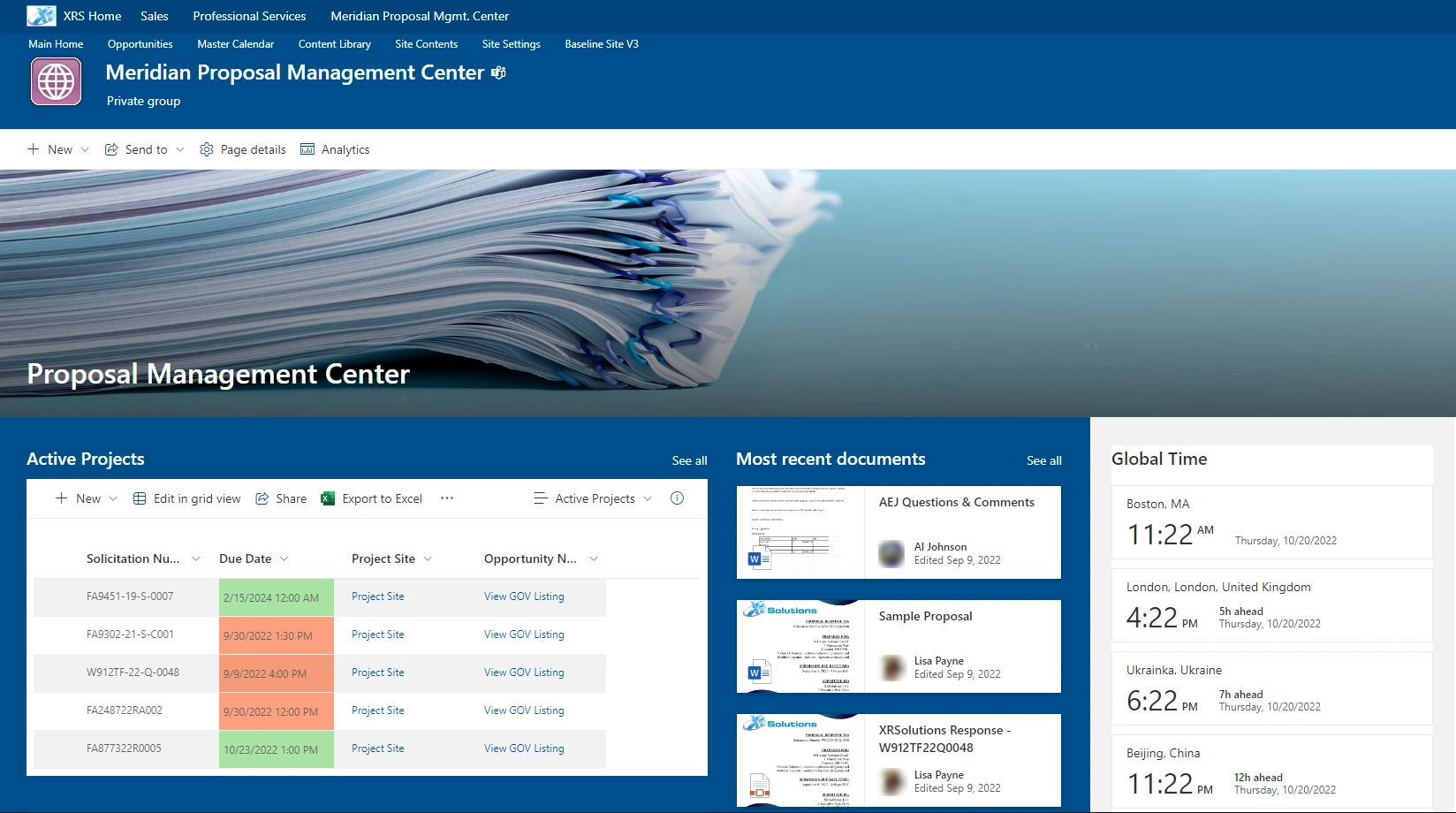 The hub to develop successful proposals
Meridian for Proposal Teams smooths out the procedures by giving Proposal Managers the tools they need to keep the schedule moving towards a successful delivery while providing the all-important subject matter experts with the ability to contribute in a timely and friendly way to the overall proposal effort.
Learn more
Pick the support plan that works best for you
Standard

$495/yr.

Gold

Hot

$719/yr.

14-days free trial
Unlimited Phone Support
Unlimited email Support
Major version upgrades at no cost
Priority notification of product updates
Access to weekly training webinars
Invitations to Beta testing and product round tables
Per incident rate
$499.00
Included!