Partners make more possible
Empowering you to achieve more by understanding your business needs.
Success stories
We proudly partner with these excellent companies.
For 36 years, SMA has always sought out uniquely talented and highly motivated individuals to become associates. Our associates are a group of smart, passionate professionals unified by purpose and community. Our purpose is simple: to create value by helping clients improve their competitiveness throughout the program lifecycle, from pursuing markets in innovative and differentiated ways, through winning programs and creating competitive capacity, to improving program performance with disciplined cost/schedule management, and reducing execution risk by enhancing program team capability with high caliber, hard to find management and technical expertise.

Proud Microsoft Partner since 2002.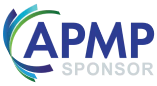 Proudly supporting since 2006.
The Association of Record for Bid, Proposal, Business Development, Capture and Graphics Professionals.

The Trusted Government IT Solutions Provider